Real Estate Law
Our firm is confident that we can provide the best, most inclusive real estate legal services that you can find. Why? We have an attorney who is a licensed real estate broker, and also have an attorney who is a licensed real estate agent. This unique educational background makes us the most knowledgable, experienced, and specialized team of Real Estate Lawyers you will find.

Real Estate Law Practice Areas
Commercial Development

Zoning

Land Use

Tenants' rights

Mortgage Contracts

Construction Law

Leasing Contracts

Lease Negotiation

Title Insurance Law

Property disputes

Adverse Possession

Land Contracts

Foreclosures

Short sales

Buying and selling commercial and residential real estate

Mortgage Modifications & Negotiation

Drafting/Reviewing real estate contracts

Lease/Purchase agreements

For Sale By Owner Legal Assistance

Real Estate Law - How We Can Help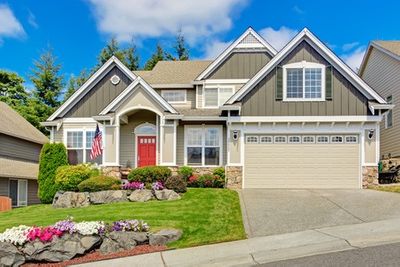 Imagine that you've saved, planned, and dreamt of purchasing that perfect piece of real estate for many years. Finally, after much hard work and patience - your dreams become a reality when you purchase your property. You are careful and very thorough in every step of the process, yet the one step you decide to skip is hiring an attorney. After all, you have a real estate agent and a mortgage officer. After the transaction is complete and the ink has dried, you go to proceed with your plans of building a dream home - but then the rug is pulled out from under you. Some specific zoning that was not discovered while you were in the process of purchasing your property is preventing you from following through with your plans. Your life savings is tied up in a piece of real estate that, for the time being, you cannot do anything with. We care so much about this area of law and its importance that not only are we a Law Firm, we are partnered with Appreciation Realty, a Brokerage and Bill McClintic is an associate broker, and Gavin McClintic is a licensed Real Estate Agent. We are the only firm with this unique combination in the surrounding areas and beyond. This gives McClintic Law Firm an unmatched competitive edge when it comes to real estate law. Call us today if you are even thinking about making a real estate related decision!
Real Attorneys Who Know Real Estate
Does the above story sound like a nightmare and that it could never really happen? Its a very true story for many, and as unfair as it seems - it happens more than most know. Your realtor and mortgage officer are well equipped to handle the purchase agreements, bill of sale, financial applications and approvals - but their expertise stops short of providing legal guidance. There are many areas of Real Estate transactions that only a trained attorney has the knowledge, expertise and wherewithal to effectively protect your assets and rights during any Real Estate Transaction.