Family Law
Our attorneys, Bill and Gavin McClintic, know how important family is! As a father and son legal team, it is evident that family is of the utmost importance to them. That coupled with the expansive knowledge, experience, and skill makes them the best family law representation in the Mid and Central Michigan area that you can hire.

Family Law Practice Areas
Divorce

Custody

Visitation rights

Child support

Spousal support or Alimony

Grandparents' rights

Property division

Paternity

Change of Domicile

Elder Law

We Are Family. We Are Family Law Experts.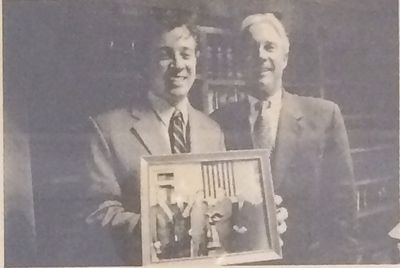 This area of the law can get very emotional. When dealing with divorce, custody issues, or other areas of family law a client can be scared of losing the most important aspects of their lives - such as visitation of their children. Family law brings with it a lot of complications due to its emotional nature. Families change and go through hardships, there's no reason to make it more difficult than it needs to be. Hiring a compassionate, insightful, and empathetic attorney can make the process your family is going through much easier and endurable. Our attorneys approach family law cases with the utmost care and serve as the voice of the client when they may be struggling with one of the most challenging phases of their life. They fight for your rights and protect what is rightfully yours, and leave no stone uncovered. There are many levels and dimensions to this area of law, and our attorneys are well versed in all of them. We are hear to help you, call for a free consultation if you are facing any of these areas of family law.