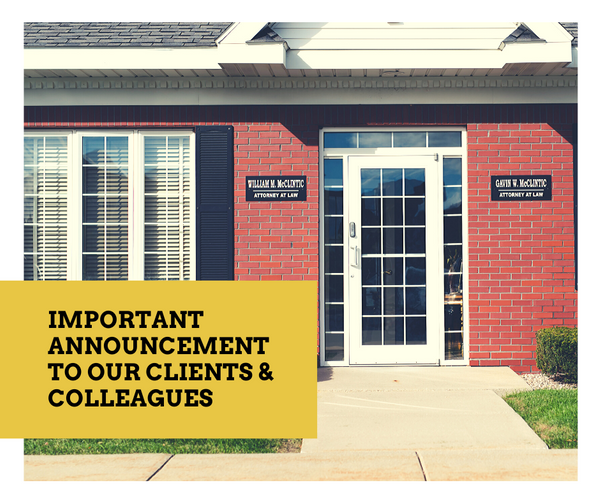 To our ClientsColleagues, & Friends:
The McClintic Law Firm office is physically closed to the public, but we are still open for business and here for your legal needs. We will be working remotely as a result of the Executive Order "Stay Home Stay Safe", issued by Governor Whitmer. We want everyone to stay safe and healthy during this challenging time. We urge you to continue to stay home unless necessary to go out, continue to practice social distancing, and to remember that are all in this together!
The best way to contact anyone affiliated with our office is via e-mail.
You can also call our office line at 989-772-4206, and leave a message. We will be checking messages as often as possible and will respond to your requests as quickly as we can.
We look forward to working with you through these challenging times and beyond.
Sincerely,
Bill, Gavin, and the McClintic Law Firm team
PLEASE NOTE: The use of the Internet. email, or voicemail for communication with the McClintic Law firm or any individual member of the firm does not establish an attorney-client relationship.